Safe Cracker - The Locked Safe And Vault Opening Service
Talk To A Professional Safe Cracker / Safe Engineer
Call, Text or WhatsApp Dave On:
07850 046641
Email: info@safe-cracker.co.uk
One of the UK's only full time professional safecrackers
Coleman Safe Opening Service
Coleman safes were one of the many UK based safe manufacturers who are no longer trading. Although never one the biggest of the safe manufacturers, there are still a lot of Coleman Safes still being usd today.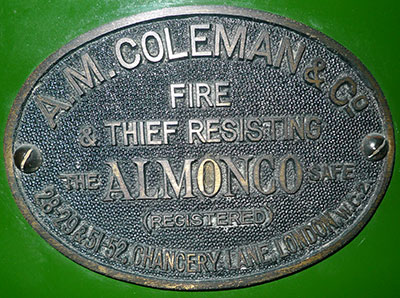 Coleman Safe Lost Keys - Essex
Safecracker were called to this Coleman Safe after the owner misplaced the safe keys. Safecracker attended and opened the locked Coleman safe. If you need a safe opened please call safecracker.