Safe Cracker - The Locked Safe And Vault Opening Service
Talk To A Professional Safe Cracker / Safe Engineer
Call, Text or WhatsApp Dave On:
07850 046641
Email: info@safe-cracker.co.uk
One of the UK's only full time professional safecrackers
Polifer Safe Opening Service
Polifer are a not a common brand fire/security safe in the UK. But they are a common safe under different brand names such as leabank and Champion safes.
Polifer Safe Opening - Lost Combination
When the owner lost the combination to this Polifer safe he telephoned round a number of local locksmiths to try and get an opening price. None of them had ever heard of the safe or could offer a safe opening service for it. The owner then telephoned safecracker, not only could I tell him all the details about the safe I had also opened them in the past. Safecracker then attended and opened this Polifer F350 safe and returned it back to full use. If you need a Polifer safe or any other safe opened call safecracker.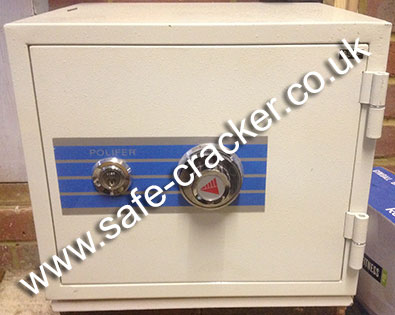 Polifer Safe Opening - Lost Combination and Keys
When the staff at the offices of a registered charity in South London who provide support for young people with addiction problems, could not find the keys or remember the combination to this Polifer safe, they emailed different companies looking for quotes. Safecracker knew that theirs would be the lowest quote, because we said that we would open it for free! And that is what we did. A good deed done for a worth while charity. If you need a Polifer safe opening call safecracker.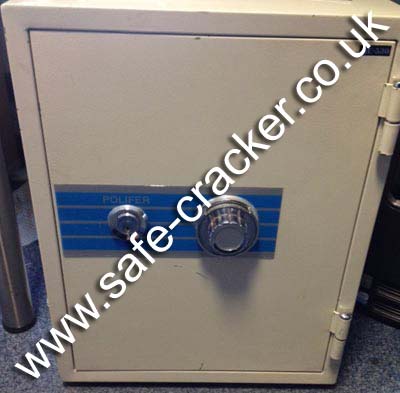 *You will also see these safes under different brand names including Chubb, Chatwood Lord, Milner and Waco. The colours are normally two tone, darker body/lighter door either the same as above or a dark and light grey, the facia plate behind the handle and locks can also differ. Safecracker can open all of these safes no matter how branded.