Safe Cracker - The Locked Safe And Vault Opening Service
Talk To A Professional Safe Cracker / Safe Engineer
Call, Text or WhatsApp Dave On:
07850 046641
Email: info@safe-cracker.co.uk
One of the UK's only full time professional safecrackers
Secureline Safe Opening Service
The Secureline range of safes are very popular in the home and small business market. If you have lost the combination or keys to your Secureline safe call safecracker now. We can open all Secureline safes.
If you recognise your electronic lock and handle configuration below please let us know when you call. If it is a key lock, don't worry we can pick them open.
1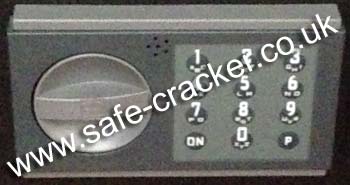 2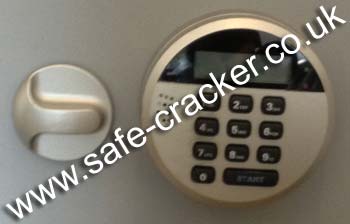 3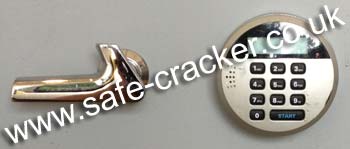 4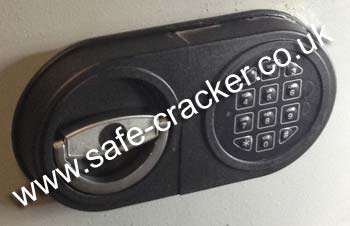 Secureline Data Safe Opening - Lost Combination
This Secureline Data Safe had been locked for years and no one who worked for its owners, a national gallery near to Trafalgar Square knew the combination. In order to carry out a full audit, they required the safe to be opened and its contents viewed and recorded. They called safecracker who attended and opened this Secureline data safe for them. If you need a secureline data safe or any other security safe opened call safecracker.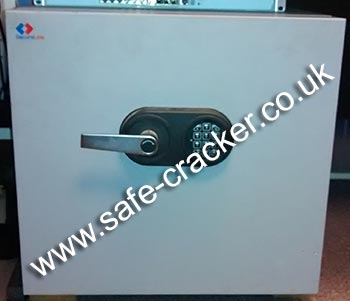 Secureline Trend 2 Safe Opening - Watford
When the owner of this Secureline Trend 2 safe went to open it, so that he could get his passport out he found that the safe would not open. Some how he had also managed to break both of the over ride keys that had come with the safe. He telephoned safecracker asking for assistance. Safecracker attended that day and opend the safe for him. If you have a Secureline Trend 2 safe that you need opening, just call safecracker. Also always make sure that you can get your passport out of your safe before your day of travel.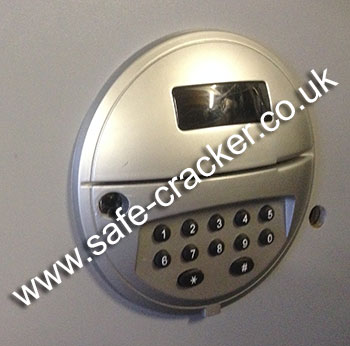 Secureline Safes - Lost Combinations - Hampstead
When the owner of these two Chubb Secureline could could not remember the code to either of of them he spoke to a locksmith who told him that the locks on each safe would need to be drilled open and the locks replaced. The owner then telephoned SafeCracker! We attended and opened both safes with no damage to the locks what so ever and resetting the combinations to each safe. If you want bad advice on safe's speak to a locksmith, if you want your safe opened in a professional manner speak to a safecracker.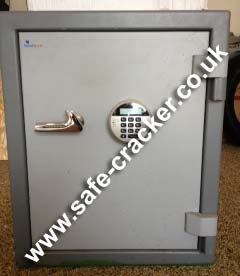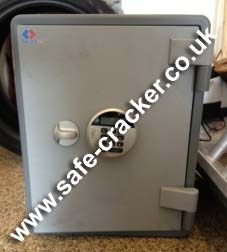 Chubb Secureline Drop Safe - No Keys
When the owner took possession of this famous bar in London's west end, he found this Secureline drop safe in the premises. Not having any keys for it he called safecracker. We attended and opened this Secureline drop safe for him. If you have a Chubb Secureline safe or any other safe, no matter what make or grade which you need opening, call safecracker.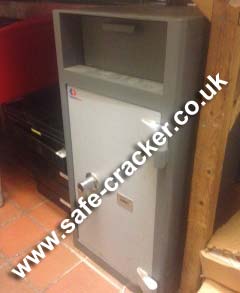 Chubb Secureline Safe - Failed Electronic Combination Lock
The owner of this Chubb Secureline safe called safecracker after he was no longer able to open the safe even though he was putting the correct code in to the safes electronic lock. We attended and were quickly able to identify the fault. We then opened the safe for him. If you have a Secureline safe or any safe with a failed electronic lock call safecracker we will attend and open it for you.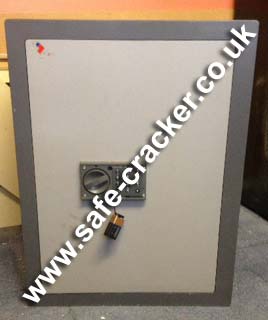 Chubb Secureline Safe - Forgotten Combination
The owner of this Chubb Secureline safe called safecracker after he returned from holiday and was unable to access his safe. Safecracker attended, opened this Secureline safe and returned it back to full operation, but this time with a key lock!! If you have forgotten the combination to your safe call safecracker.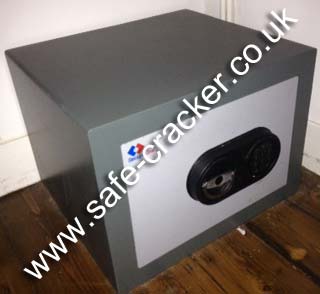 Chubb Secureline Safe Failed E-Comb Lock
This Chubb Secureline safe had an electronic combination safe lock failure, even when the correct code was entered you could not open this Secureline safe. We opened the safe and have now fitted a new safe key lock. If you have an electronic safe lock failure on a Chubb Secureline safe call safecracker.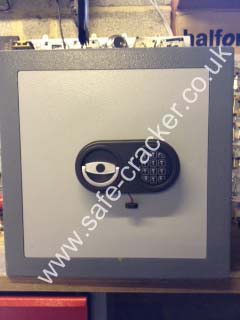 Secureline Opened By Picking Open The Lock
A customer called safecracker with a locked Chubb Secureline safe, which he had no safe keys for. Safecracker was able to identify the Secureline safe lock as a Mauer President.
| | |
| --- | --- |
| | The Mauer President safe Lock. |
Safecracker then picked the Chubb Secureline safe open using a standard 2 in 1 pick. After opening it, safecracker changed the lever order around in the Mauer President lock and cut two new keys. This way the previous safe keys, should they fall in to the wrong hands would no longer work on this safe. no damage was caused to the Chubb Secureline Safe.