Safe Cracker - The Locked Safe And Vault Opening Service
Talk To A Professional Safe Cracker / Safe Engineer
Call, Text or WhatsApp Dave On:
07850 046641
Email: info@safe-cracker.co.uk
One of the UK's only full time professional safecrackers
Stratford Safe Opening Service
Stratford are a very reliable safe offering various grades of security. Their models include the:
Stratford Sterling Safe
Stratford SX Safe
Stratford Concord Safe

Stratford Stronghold Safe
Stratford Treasury Safe
Stratford Service Safe
Stratford Cashier Safe
Stratford Clarendon
---
Stratford Cashier Safe Picked Open - Leyton London
Safe Cracker were called to a pub beeing refurbished in High Rd Leyton where they had this locked Stratford Cashier safe. Safe Cracker attended and picked open the fitted Kroma Novum safe lock with no damage to the safe. Safe Cracker then put the safe back in to full service with two new keys. If you have a Stratford safe that needs opening, call Safe Cracker.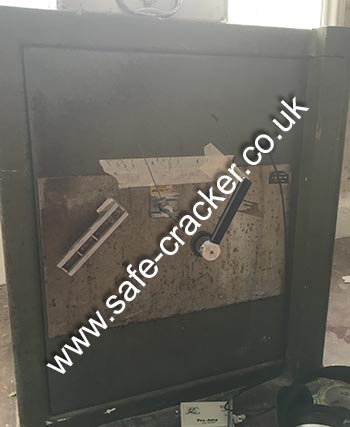 Stratford Clarendon - Found Behind Wall
When the new oweners of a flat in Hampstead started renovating, they took down a wall and found this locked Stratford Clarendon safe behind it. Safecracker quoted a fixed price to open it. About a week later, safe cracker got a phone call back saying that they had been quoted £100 by a locksmith to open it, so would I drop my price? I fell about laughing and told her to accept the quote. The next day I got a call back and my quote was accepted! I then attended and opened the safe for them. If you just want a cheap quote than accept it, but don't expect your safe to be opened, Locksmiths do not open safes. If you need a safe opened then call safecracker.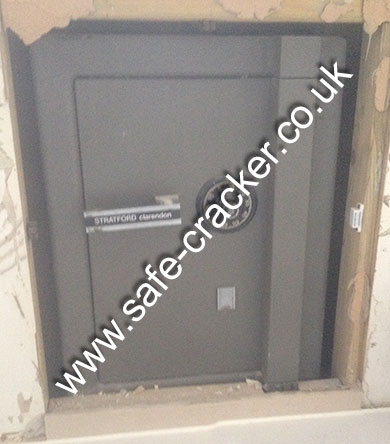 ---
Stratford Sterling - Jammed Door Kew London
When the staff at an old peoples home in Kew where shutting the door on this Stratford Sterling safe they didn't notice that a something had fallen down from within the safe and jammed the door. On the phone, we tried to talk them through how to open the safe, but as they were unable to open it they asked Safecracker to attend. The next day Safecracker attended and opened this Startford Sterling safe for them, returning it back to full use. If you need a Stratford Safe opening call safecracker.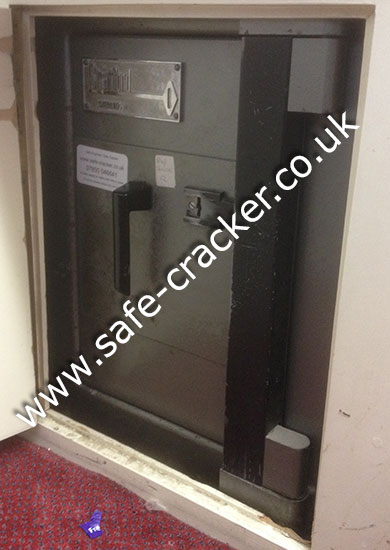 ---
Stratford SX - Ealing
The new owners of a house in Ealing found this Stratford SX safe in their cellar. It had been left in an open state and also had the combination and original wax sealed dialling instructions with it. Unfortunately the new owners were not able to translate the instructions to actions so they called safecracker. Over the phone, we also tried to explain the dialing sequence to them. But some times it is just easier for someone to show you what to do rather than try and explain it. Safecracker attended and showed he new owner how to correctly dial open the safe and also set a new combination. The safe is now back in full service. If you have a safe you can not open or a lock you do not know how to use call Safecracker.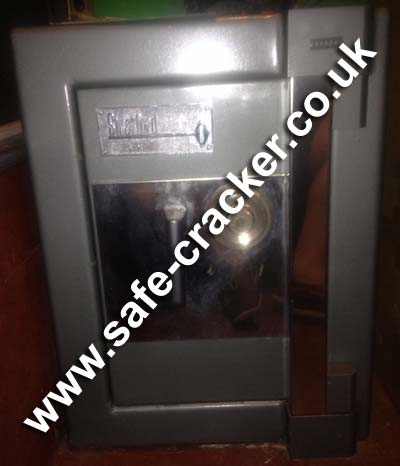 ---
Stratford Cashier Lost Combination - Wokingham
Safecracker were called to this Stratford Cashier safe after it arrived at a new factory with nobody knowing the combination, or how to open a combination lock. Safecracker attended and opened the Stratford Cashier safe without any damage. We then set a new lock combination in to the safes lock and made sure that the staff (pictured below) who needed to were able to open the combination lock. If you need a Stratford cashier safe opening, call safecracker.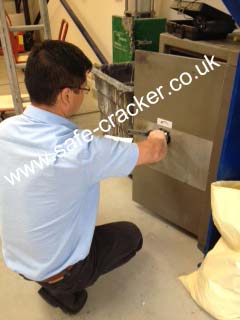 ---
Stratford Safe Lost Keys - Stevenage Hertfordshire
Safecracker were called to this locked Stratford cashier safe at a pub in Stevenage Hertfordshire after the Kroma safe lock keys had been lost. This Stratford Cashier safe was opened with no damage to the safe and new safe keys with a different biting supplied. Call safecracker if you need a safe technician, Engineer or Safecracker to attend your Stratford Cashier or other Stratford safe or if you have lost your Stratford safe keys or combination.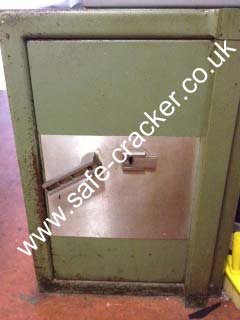 ---
Stratford Safe Unknown Combination Hoddesdon Area
A customer contacted Safecracker about this Stratford Service safe that he had purchased but had lost the combination for. We attended and opened the Stratford Service safe without any damage. We also set a new combination in to the lock for him. Call us for a price to open your Stratford safe.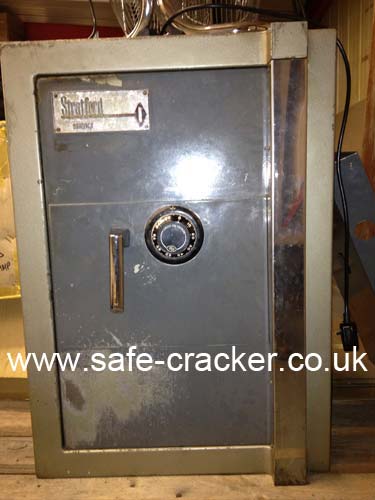 ---
Stratford SX Safe West Sussex
This Stratford SX safe arrived with the combination no longer being able to open the safe. We were quickly able to ID the problem, rectify it and open the safe. If your combination lock no longer works call Safe Crackers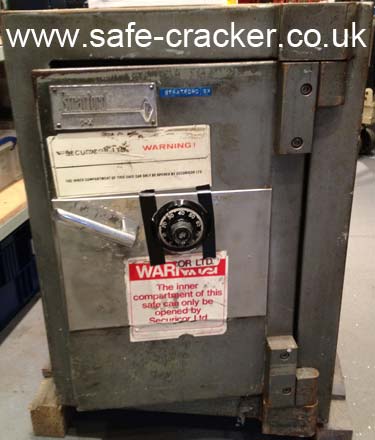 ---