Safe Cracker - The Locked Safe And Vault Opening Service

Talk To A Professional Safe Cracker / Safe Engineer

Call, Text or WhatsApp Dave On:
07850 046641

Email: info@safe-cracker.co.uk

One of the UK's only full time professional safecrackers


Leigh Safe Opening Service
Leigh Safe's are a UK company offering various popular lower grade security safes. Their models include the:
Leigh Essex Safe
Leigh Rochford Safe
Leigh Hadleigh Safe
Leigh Imperial A.B.P. Underfloor Safe
Leigh Wertheim Safe
Leigh Westcliff Safe
Leigh Milton Range of Safes
Leigh Cache Underfloor Safe
Leigh Minor Safe
Leigh Sutton Underfloor Safe
Leigh Britannia Underfloor Safe
Leigh Safe in Chelmsford
We were called to this Leigh Safe in Chelmsford after one of the safe keys had become stuck in the lock. The owner had tried to force the lock and had snapped the key in the lock. A locksmith had attended and had removed the key, but left the lock still not working. We were called and using a scope were quickly able to ID the problem and get the lock back working and the safe open.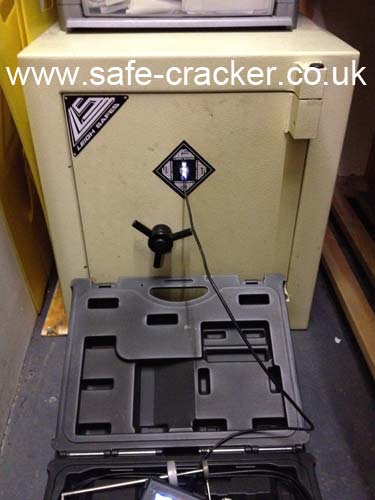 Leigh Safe Found During Renovation Work
This leigh safe was found during the renovation of a house on London. The combination for the electronic lock fitted, a La Gard was unknown and could not be found out. We attended the address and opened the safe. A new new lock was fitted and a new combination set.